Rigatoni with sun-dried tomatoes, capers, olives and almonds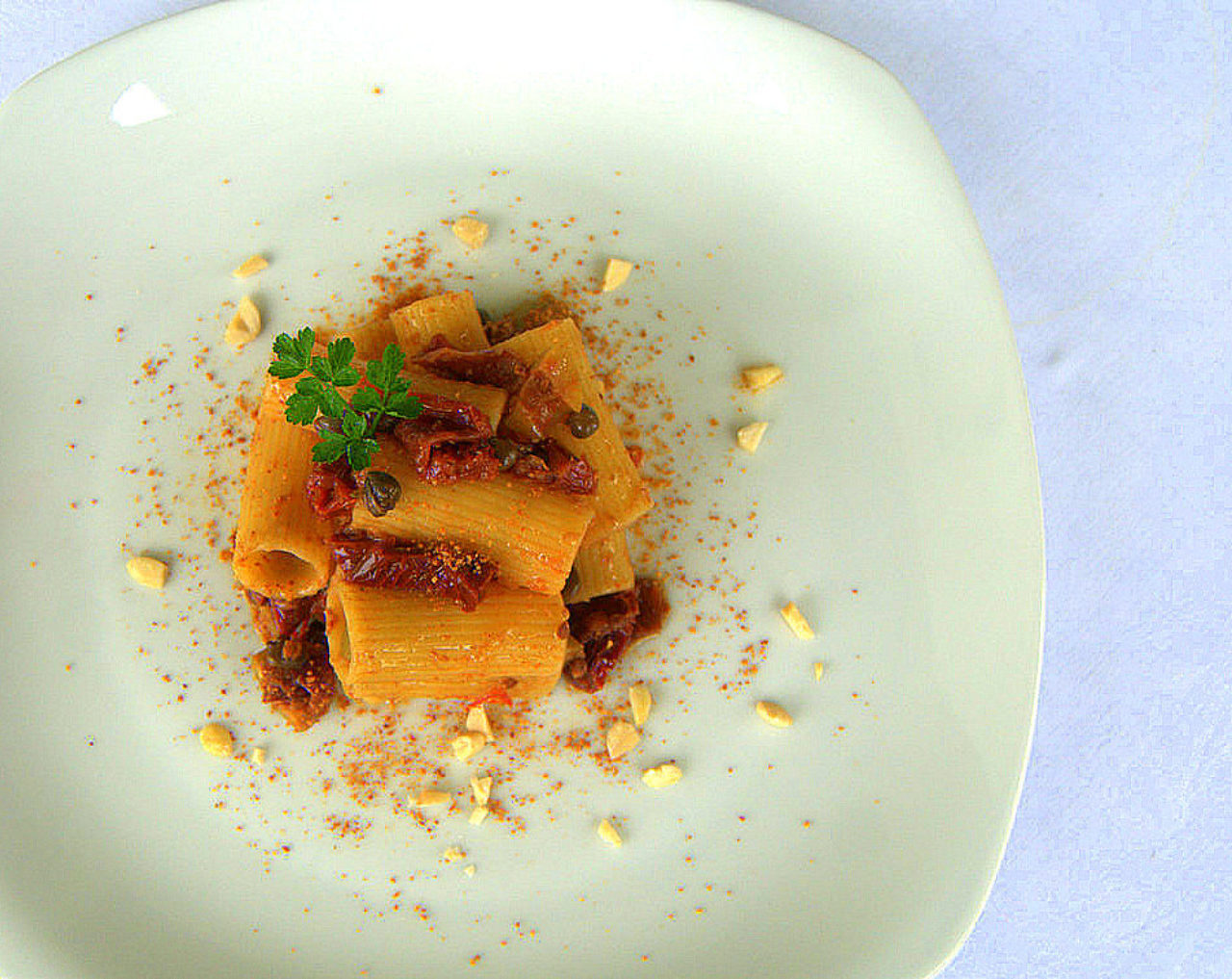 Hello everyone. Today, I'm going to show you a primo piatto that I created for Christmas Eve. A simple but in no way boring dish that is rich in flavours.
The secret of this dish comes from the intense flavour released from the sun-dried tomatoes, which, combined with the other ingredients and the olive and almond pesto, creates a special combination of flavours and aromas.
Recipe of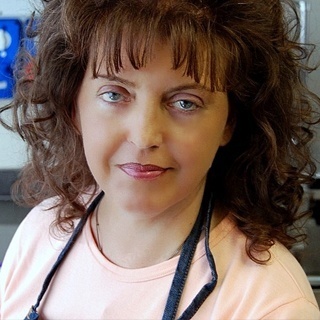 Daniela Dal Ben
280

g

of Pasta Armando Rigatoni

9

Sun-dried tomatoes in extra virgin olive oil

1

spoons

of Rinsed, salted capers

5

Datterini tomatoes

40

g

of Peeled almonds

100

g

of Green olives (stoned and drained)

1

clove

of Garlic

1

bunch

of Parsley

2

spoonfuls

of Toasted breadcrumbs

Salt

Black pepper

Extra virgin olive oil
Recommended pasta for this recipe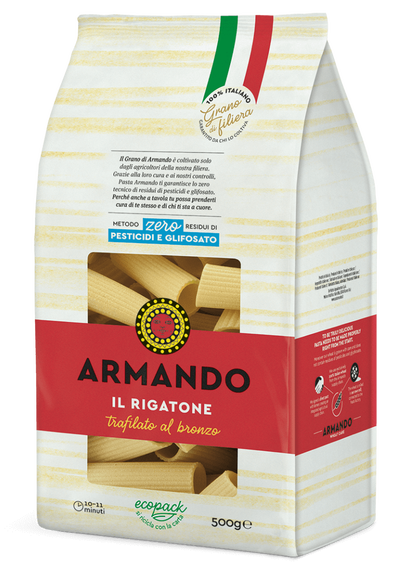 Armando's wheat
Rigatone
More
Alternatively, you can use
Preparation
Start by preparing the olive and almond pesto – great with pasta and also perfect on toasted bread. I made this pesto using a blender, but it's always preferable to use a pestle and mortar. Add 90 grams of stoned olives to the blender, 30 grams of almonds and a bunch of parsley, blend and add a splash of extra virgin olive oil until the pesto gains a soft texture. This vegan pesto is the ideal sauce whoever you might be having to dinner and can be prepared very quickly.
Cut the sun-dried tomatoes into strips and then chop up with some olives. Begin to brown a clove of garlic in 3 spoonfuls of extra virgin olive oil. When it begins to turn gold, add the rinsed salted capers, the chopped olives and the sun-dried tomatoes, cook on a low heat for 3 minutes, then add the chopped datterini tomatoes and continue to cook on a low heat for a further 7 minutes or until the sauce has thickened.
Cook the rigatoni in a large pan of salted water, strain the pasta al dente and then mix into the pan containing the sauce. Always on a low heat, add two spoonfuls of the olive and almond pesto and a grind of black pepper, mix vigorously.
Presentation
Place a nest of the rigatoni at the centre of the plate, dust with the toasted breadcrumbs, and decorate with some of the chopped almonds