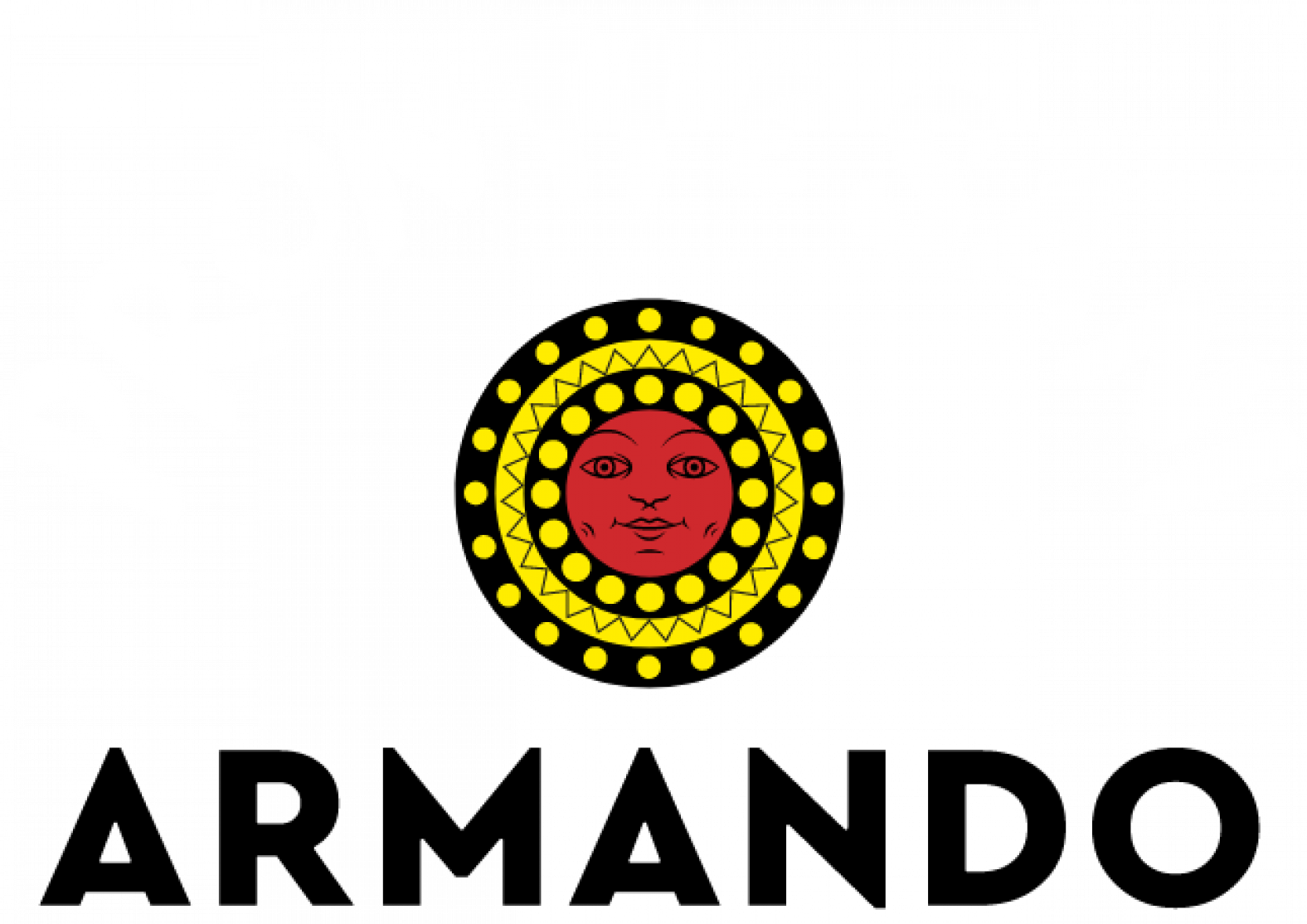 Armando's wheat, ready to be enjoyed with nuts or legumes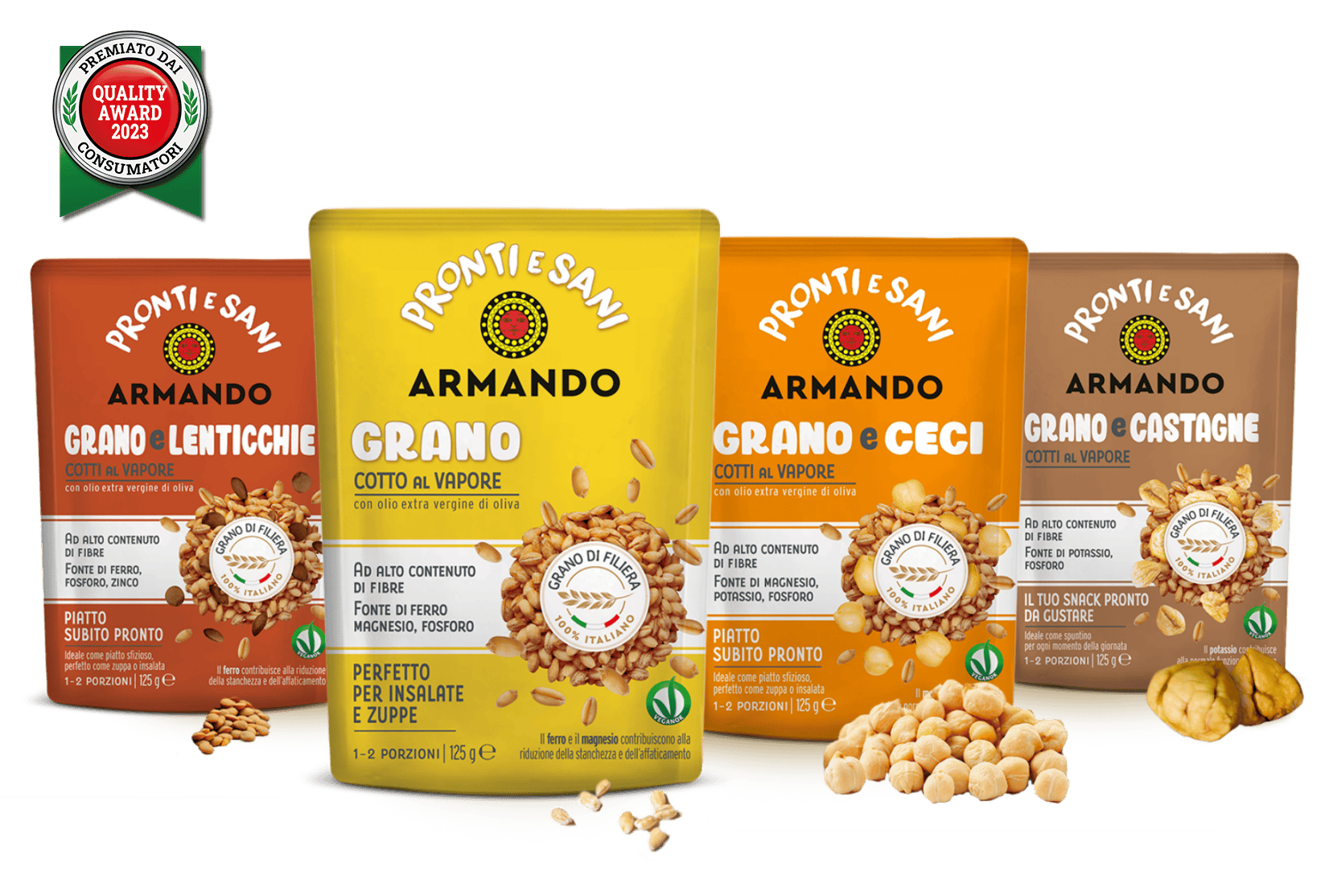 NATURALLY DELICIOUS AND PACKED WITH NUTRITIONAL PROPERTIES
Armando's Pronti e Sani are delicious wheat-based recipes, ready to be savored in countless different ways.
Steam cooked, with 100% Italian wheat from the Armando supply chain, combined with legumes or nuts of Italian origin, they contain fiber and minerals.
Steam cooked
To preserve flavor, aroma and nutritional properties. Adding extra virgin olive oil enhances the flavor naturally when the product is consumed as a meal.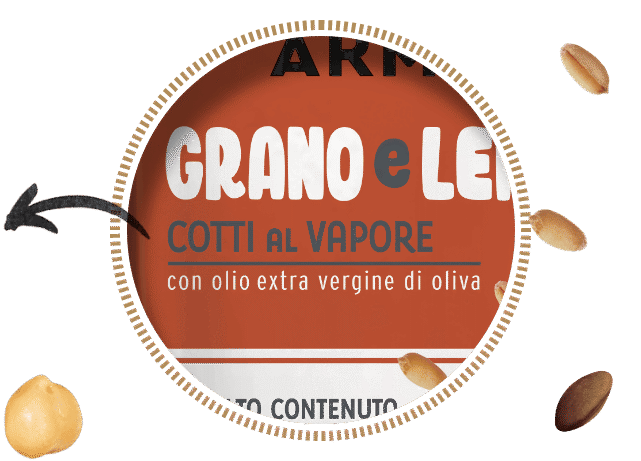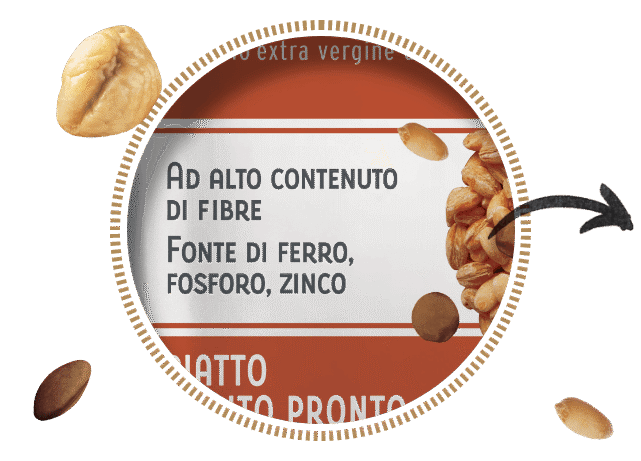 HIGH IN FIBER AND MINERALS
A delicious, healthy product ideal any time of day
PERFECT AS A READY MEAL
Or for making soups or salads. Ideal as the basis for all your delicious recipes!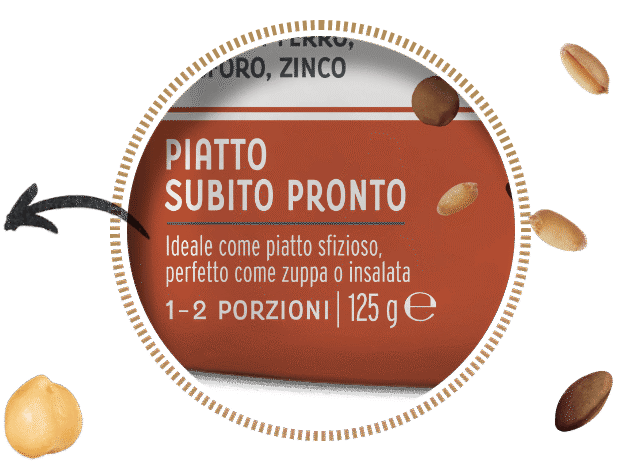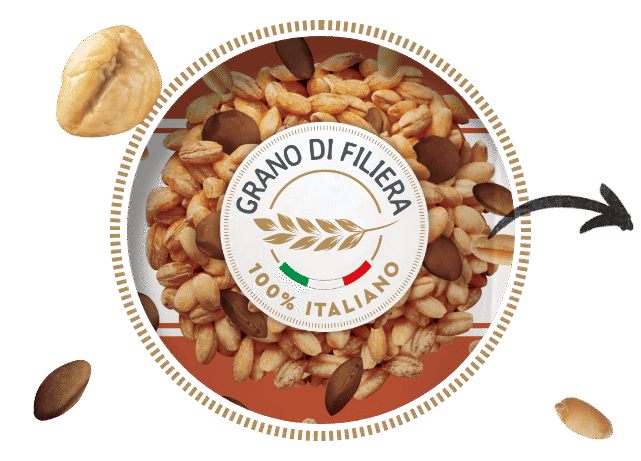 100% ITALIAN WHEAT FROM THE ARMANDO SUPPLY CHAIN
Outstanding quality wheat from a unique supply chain.
DISCOVER THE SUPPLY CHAIN
WITH 100% ITALIAN LEGUMES AND CHESTNUTS
High-quality checked and selected ingredients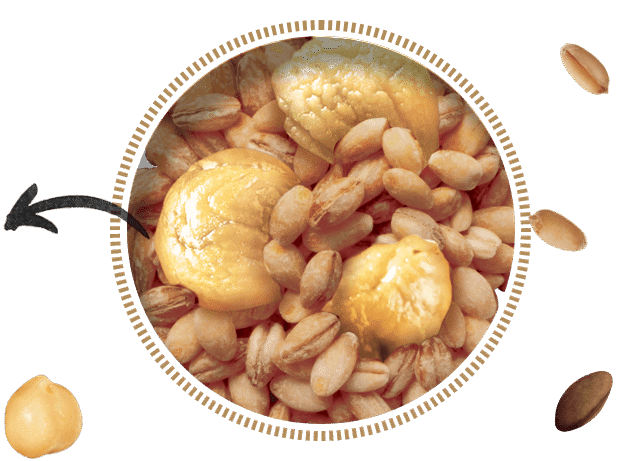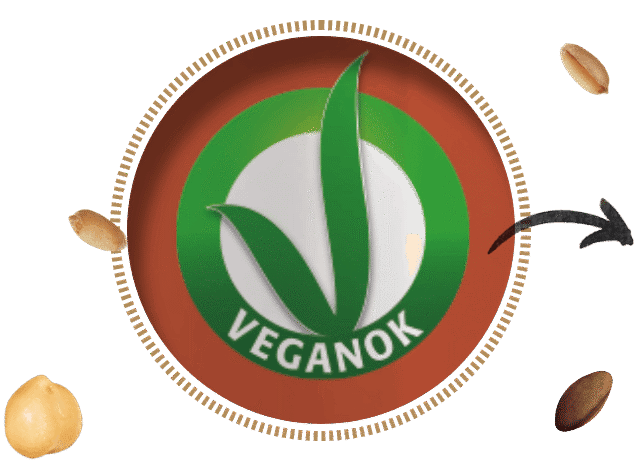 VEGANOK CERTIFICATION
The most widely-used and identifiable certification for vegans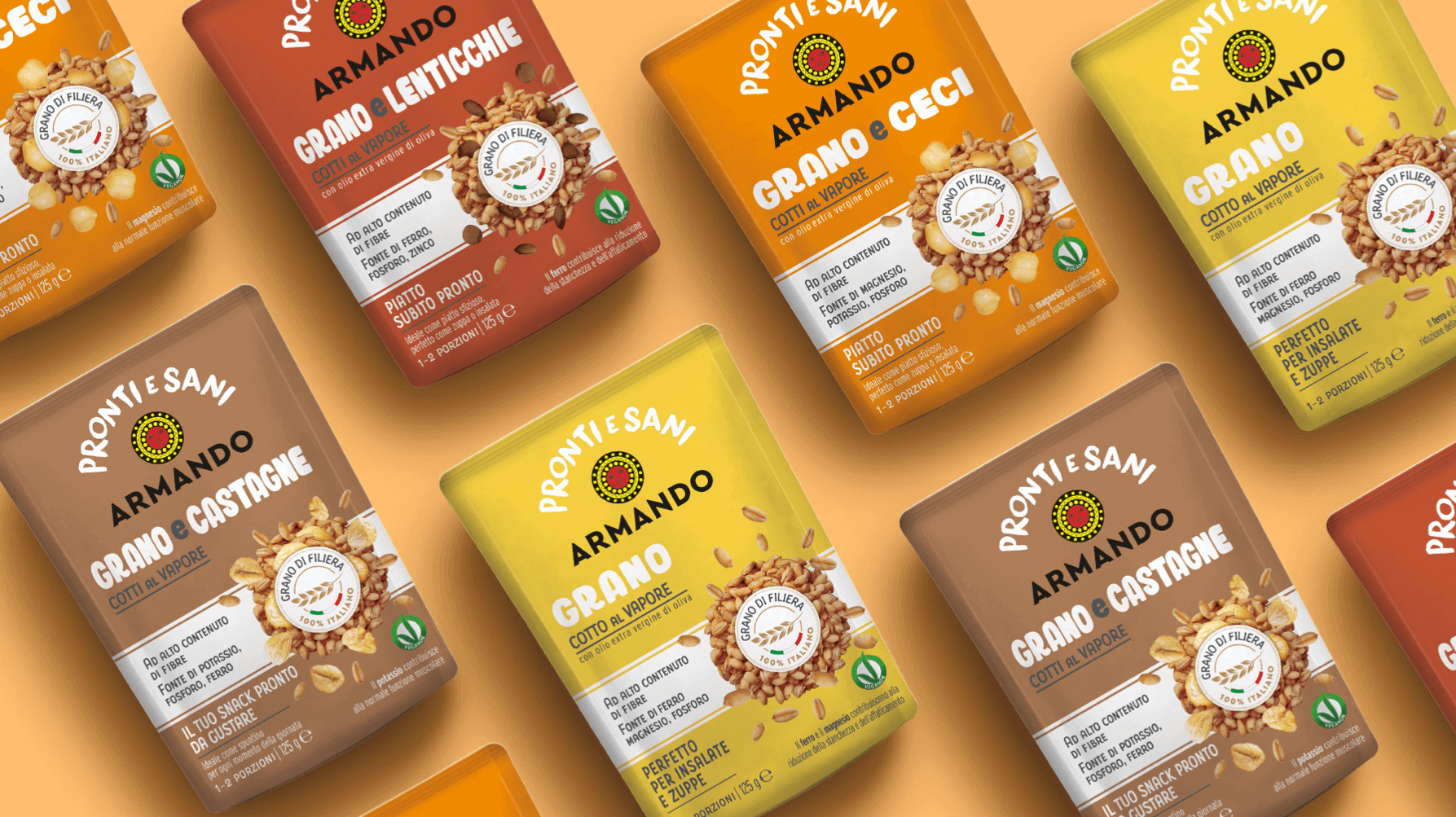 ARMANDO'S PRONTI E SANI
Armando's PRONTI E SANI makes the perfect ready meal, and can also be used for preparing light and delicious recipes. A new and original take on wheat, this incredible, ancient yet versatile grain embraces the same care philosophy we adopt in making our pasta.

Armando's other ranges
More