ARMANDO'S I ROSSI
100% Italian passata and datterini from a traced, certified supply chain
Today the ARMANDO production chain is extended to I ROSSI: a new line of 3 products based exclusively on datterini, the most prized and sweetest tomato variety.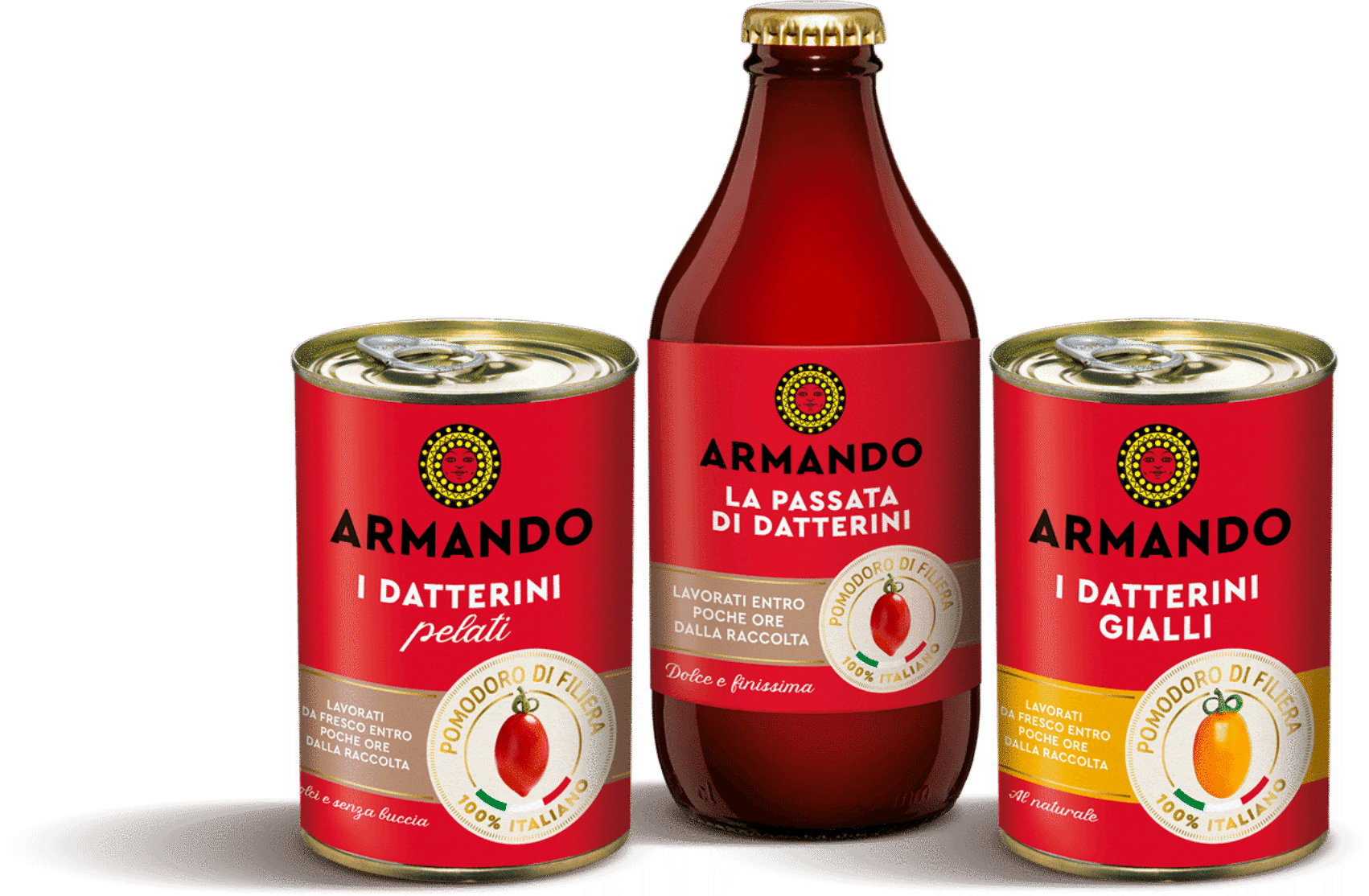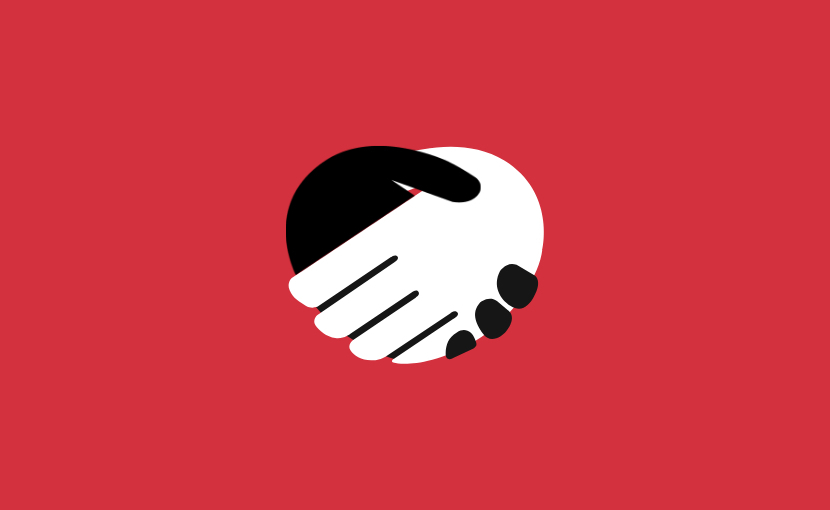 THE PRODUCTION CHAIN
ARMANDO datterini are 100% Italian, from a traced and certified production chain. This means that cultivation and processing are stages in a clear, transparent path guaranteeing traceable safety and quality from the plant to your table.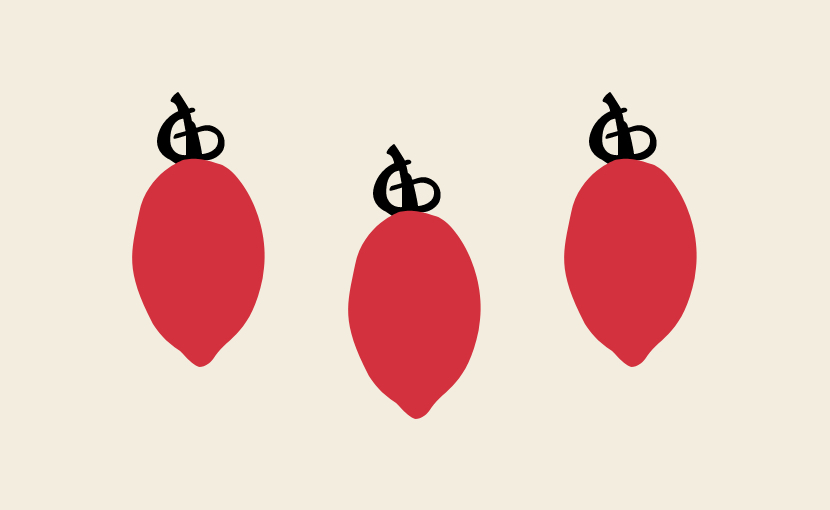 THE FIELDS
Our datterini fields are located in Apulia and Campania, in areas near the sea, with particularly favourable climatic and environmental conditions for them to ripen gradually and completely, when their characteristic sweetness is at a maximum!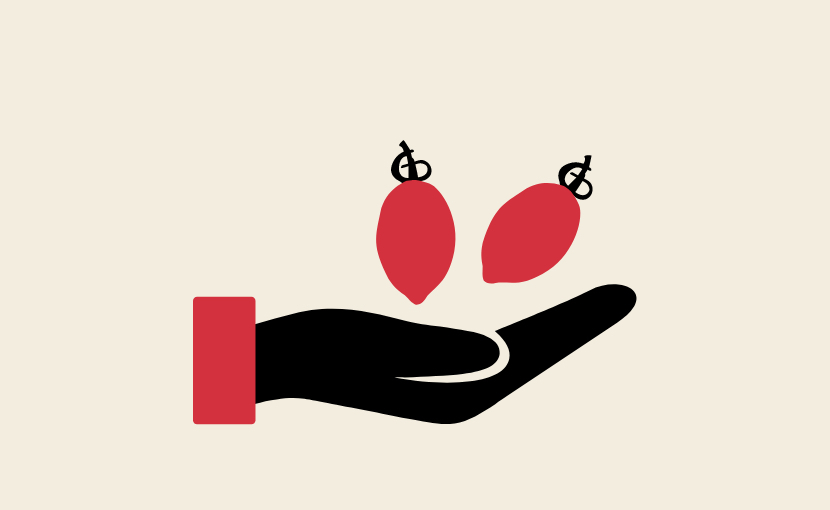 THE HARVEST
For this reason harvesting takes place at the height of summer when they have ripened to the right degree and they shine in the sun with a vivid, brilliant red, making them sweeter than ever.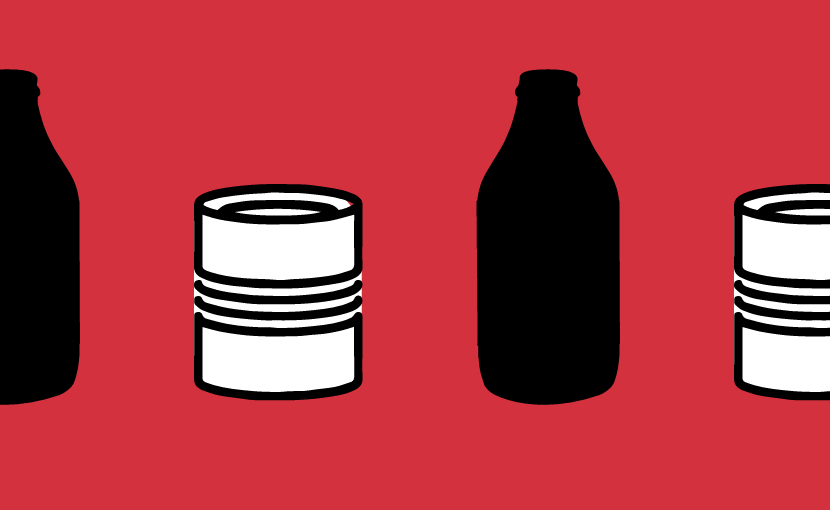 PROCESSING
Carefully selected by expert hands, our datterini are finally washed and transformed within hours of harvesting
to keep their freshness and nutritional properties intact.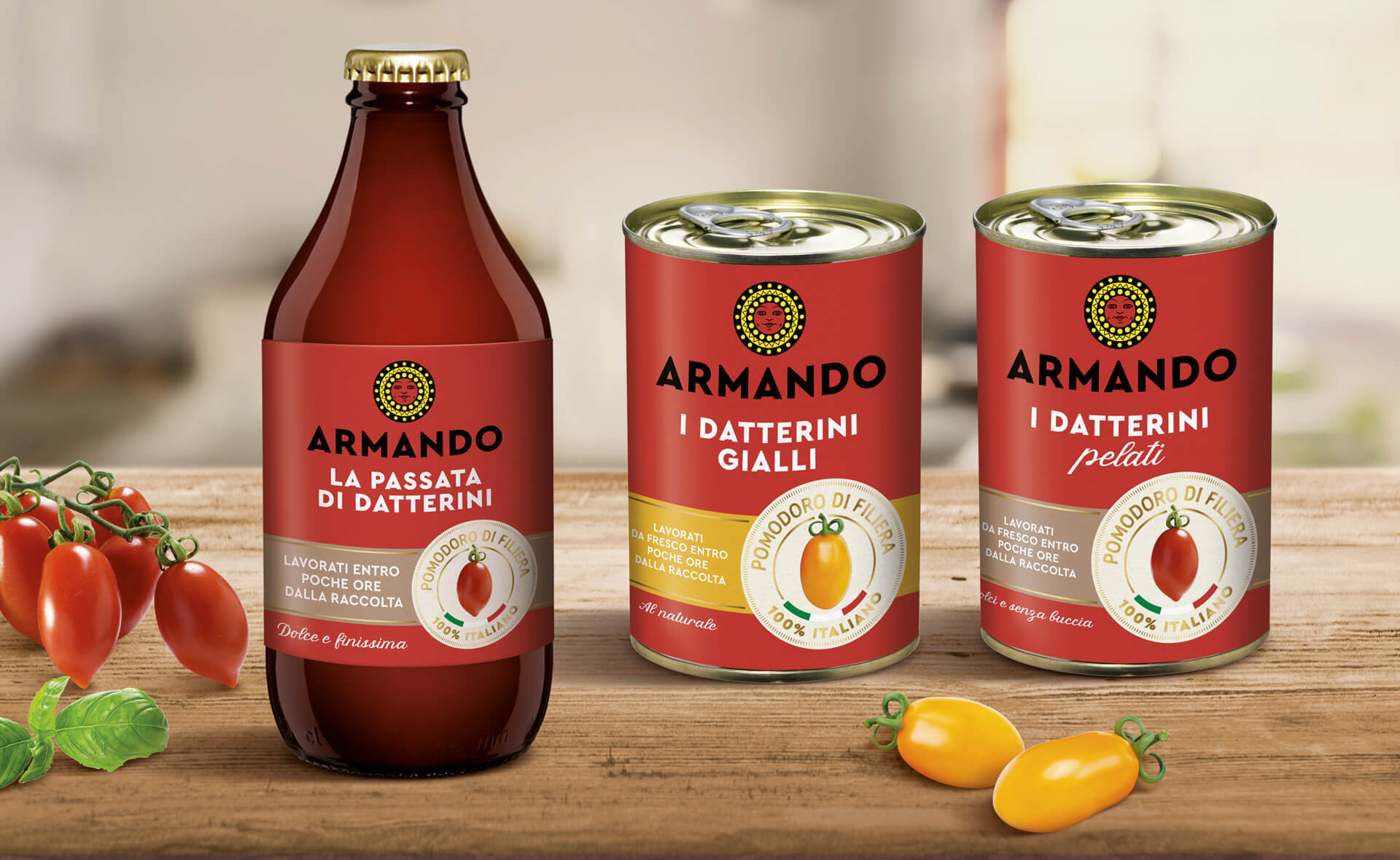 CERTIFIED QUALITY
Also for the I Rossi line, the Quality of ARMANDO products is expressed through values of fairness, sustainability and food safety.
In addition to guaranteeing complete traceability of the raw material from the field to the table, we can also confirm that the stages of processing and transformation are carried out with respect for people and the environment.
CERTIFICATION OF PROCESS AND TREATMENT:
ISO22005: certification of traceability of agro-food chain
UNI 11233: certification of production according to production systems with integrated pest management
SA 8000: international standard certifying ethical behaviour during each stage of processing, regarding:
respect for human rights and workers' rights,
protection against child exploitation,
guarantees of health and safety in the workplace.

Armando's other ranges
More