Farfalle Pasta Armando with courgettes, robiola and bacon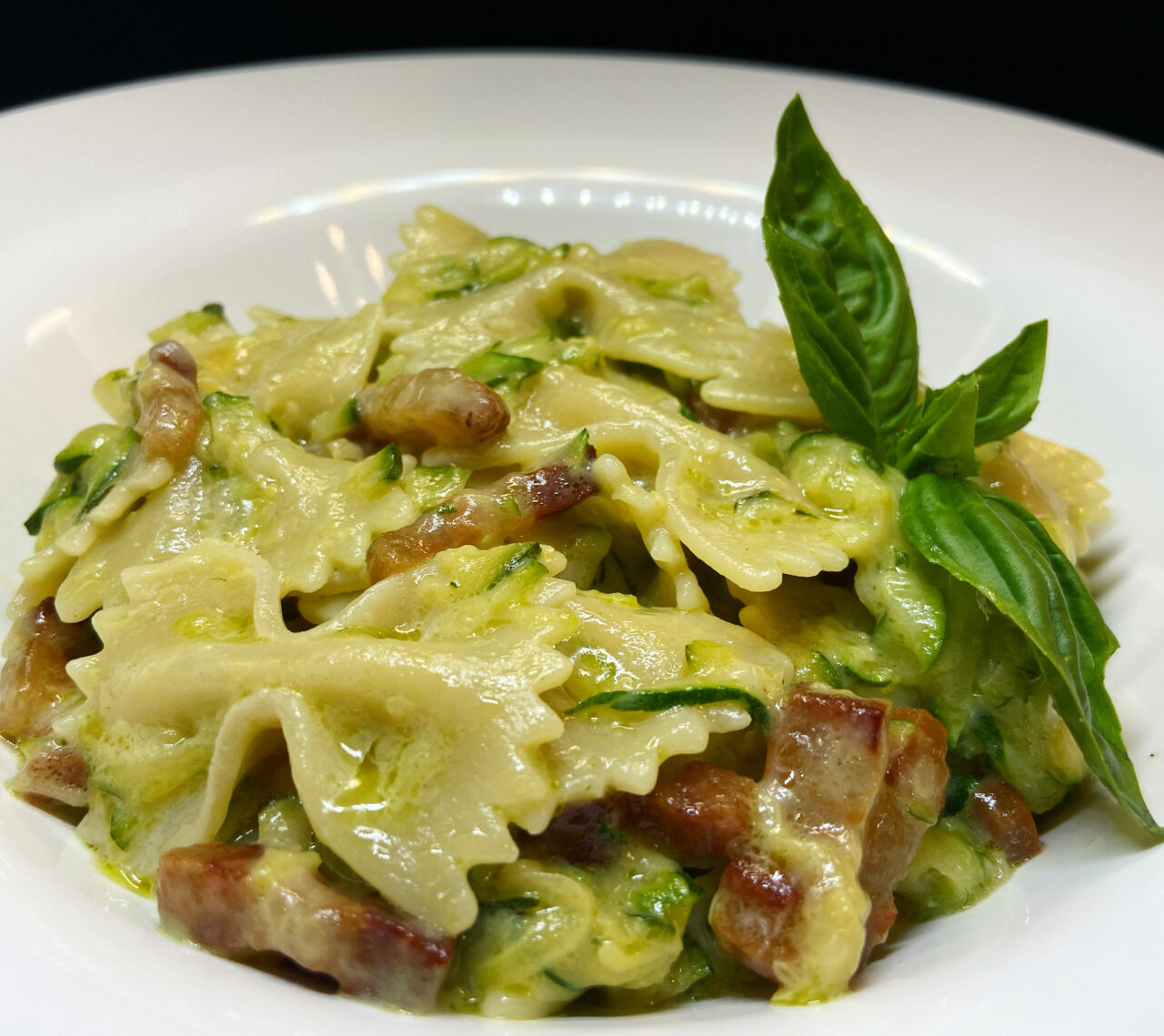 Farfalle Pasta Armando with julienne-cut courgettes, robiola (a soft cheese) and bacon.
It takes less than 15 minutes to make this dish; who'll be first to make it again?
Recipe of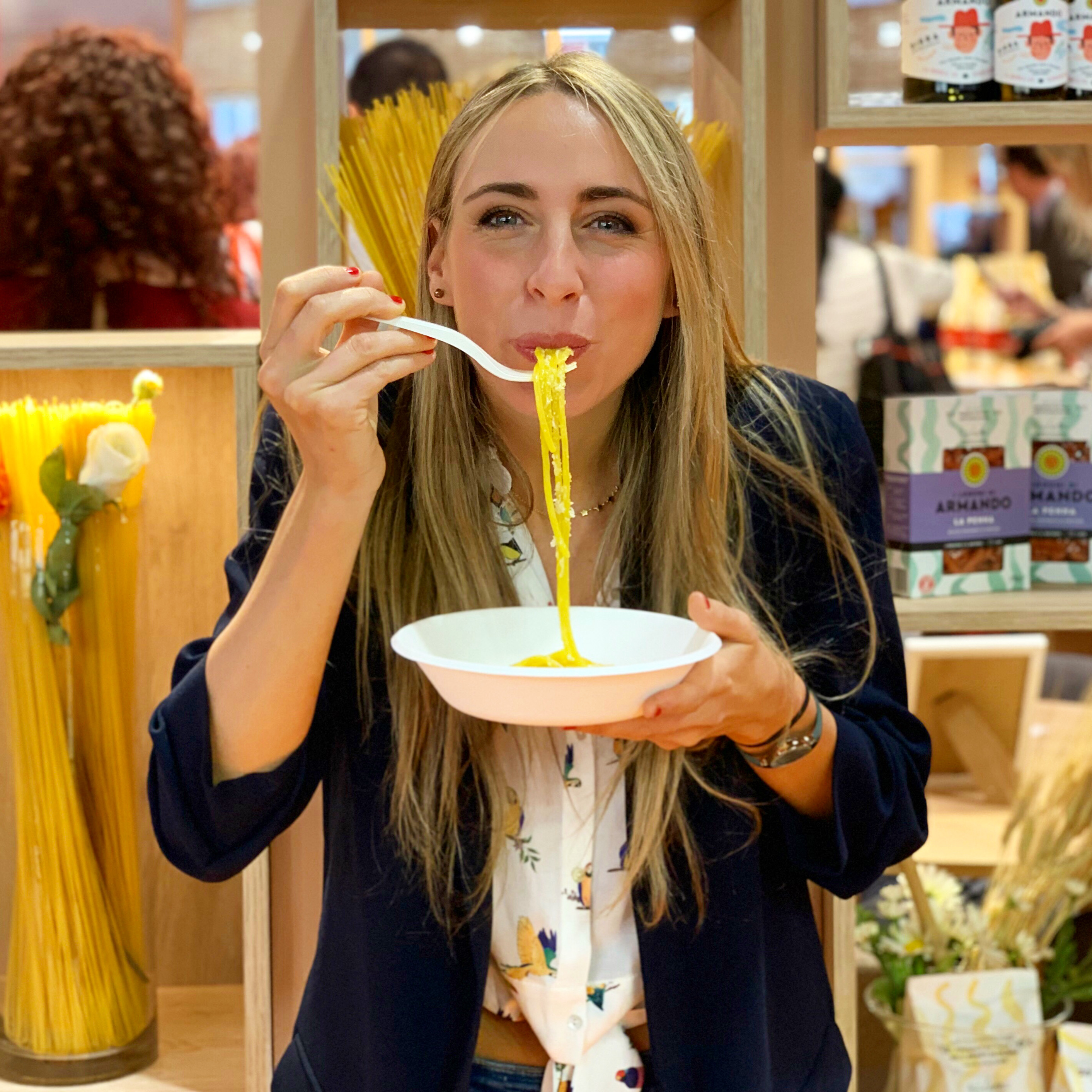 Stella Menna
200

g

di Pasta Armando Farfalle

80

g

di Pancetta

60

g

di Robiola cheese

3

Green zucchini

Extra virgin olive oil

Salt
Recommended pasta for this recipe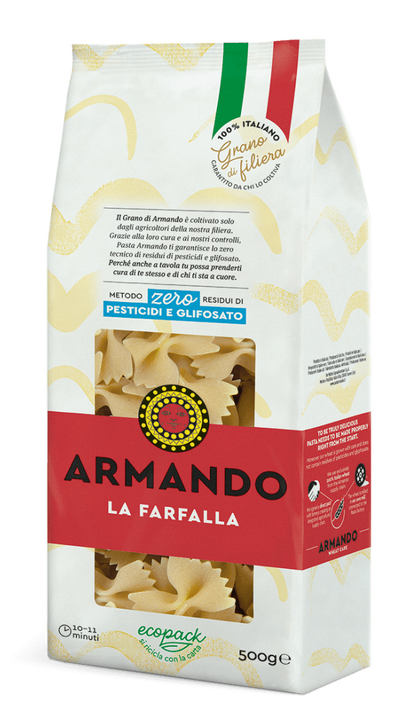 Armando's wheat
Farfalla
More
Alternatively, you can use
Preparation
Cut the pancetta into strips and leave it to brown over a low heat, without adding fat, in a non-stick frying pan.
In the meantime, julienne-cut the courgettes using a grater with large holes and then put them into another frying pan with a little olive oil for about 10 minutes.
At the same time, bring the water for the Farfalle Pasta Armando to the boil.
As soon as the courgettes are ready, turn off the heat, add the robiola and leave it to melt completely, adding a ladle of the cooking water. Drain the pasta al dente and complete cooking in the frying pan with the courgette and robiola sauce and a ladle of the cooking water.
As soon as the water evaporates leaving a delicious cream, add the bacon, mix for another minute and then rush to the table to serve it.