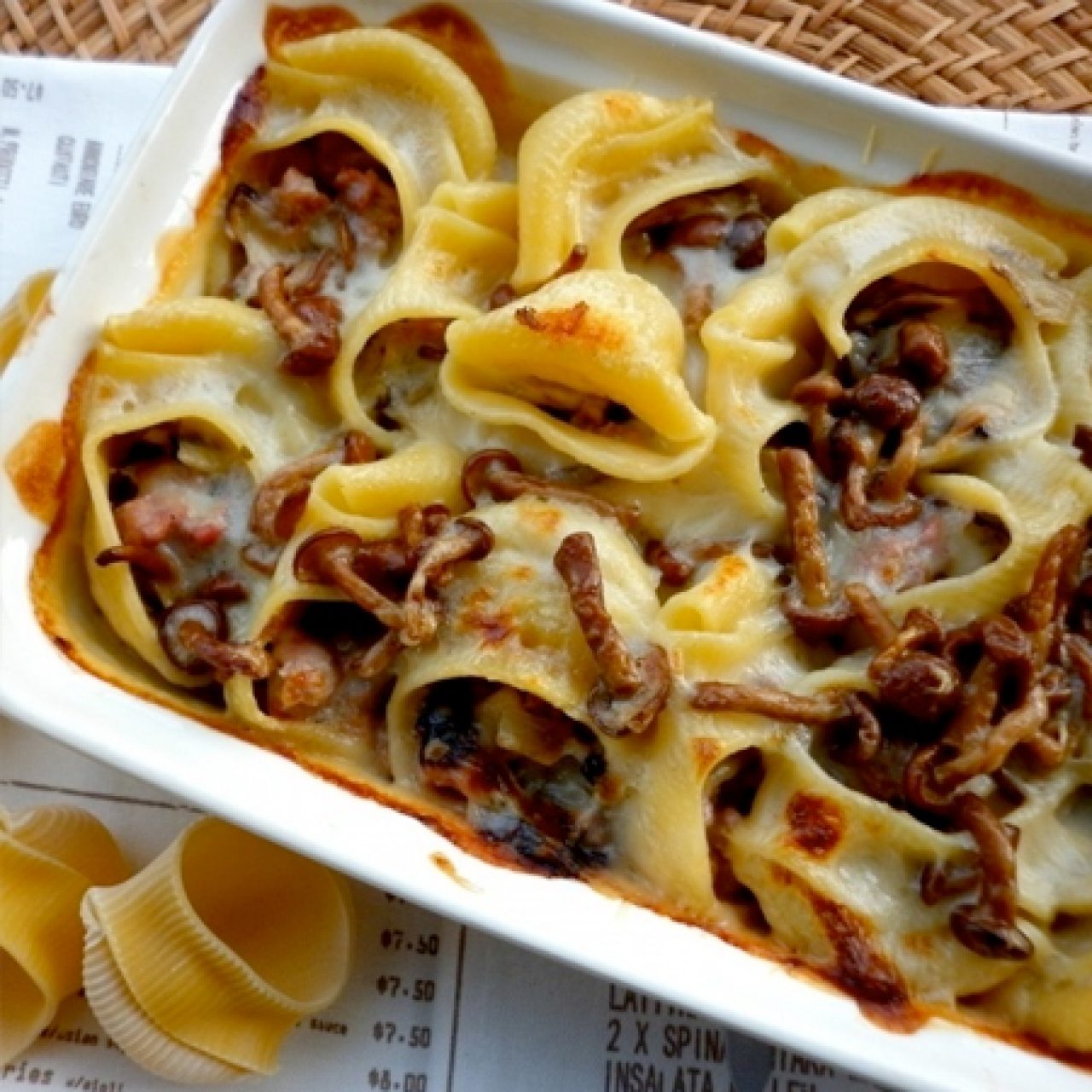 I want to share with you a delicious recipe that is really flavourful. As pasta I use lumaconi, very good when stuffed and baked in the oven.

320

g

of Lumacone

500

ml

of milk

350

g

of sausage

1

head

of radicchio

100

g

of honey mushrooms preserved in oil

40

g

of butter

1

small onion

Nutmeg to taste

Grated Parmesan cheese to taste

Salt to taste

Extra virgin oil to taste

40

g

of flour
Recommended pasta for this recipe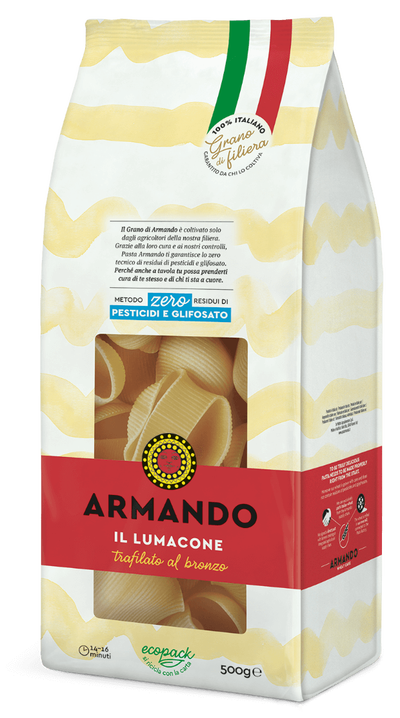 Armando's wheat
Lumacone
More
Alternatively, you can use
Preparation
Finely chop the onion, heat a little extra virgin olive oil in a frying pan and gently brown the onion over low heat. Take the skin off the sausage, break it up into smaller pieces and let it brown with the onion for 8 - 10 minutes. Stir in the sliced radicchio without any salt since there's enough seasoning in the sausage for the whole dish. Oil an oven-proof dish with a little extra virgin olive oil. Cook the lumaconi in salted boiling water for 10 minutes. Strain and fill with the sausage and radicchio. Pre-heat the oven. Prepare the white sauce: melt some butter in a saucepan with the flour, then stir in the milk, some freshly grated nutmeg and salt and simmer until the white sauce is not too thick. Arrange the lumaconi in the oven-proof dish. Pour the white sauce, mushrooms and grated Grana Padana cheese over the pasta and bake at 180°C for at least 20 minutes.