Pasta Armando Chitarra with celery leaf pesto and clams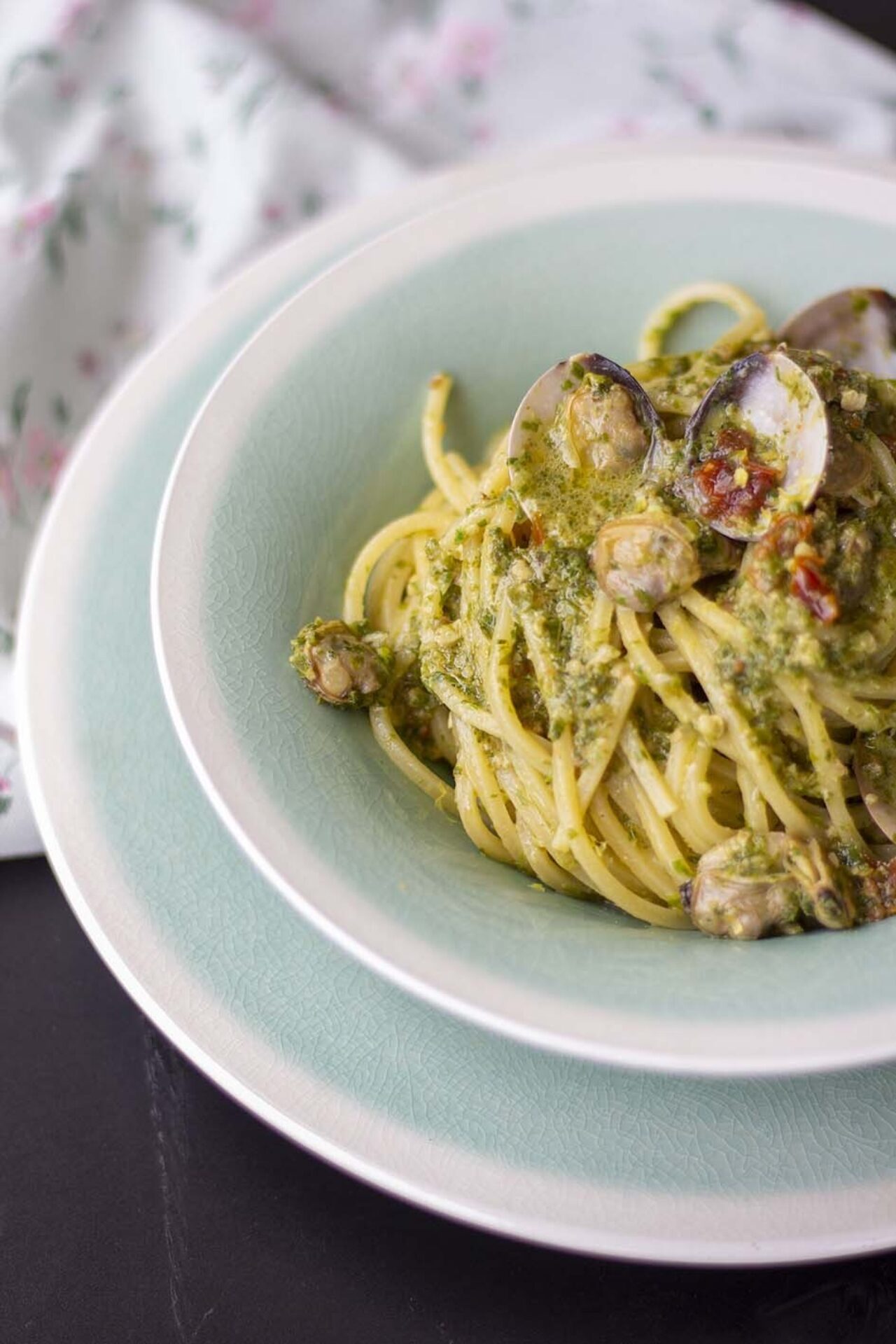 I recently discovered that celery is like pork: nothing need go to waste! If I think about how many times I've thrown away those precious leaves, I'd give myself a hundred slaps on the wrist!
Nowadays I transform these edible leaves into pesto.
I had this idea about celery because I had so much of it and I remember my mother always used to use the leaves in vegetable soup. I did some research on the internet and only found very positive feedback.
So, here's the recipe for this sublime dish that is relatively quick to prepare! Fresh and satisfying!
Recipe of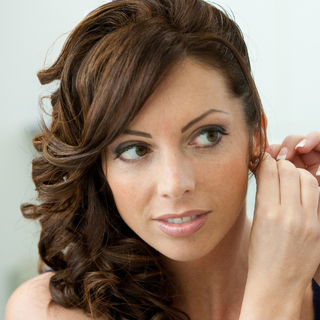 Chiara Rozza
320

g

of Chitarra Armando Pasta

1000

g

of Clams

50

g

of Organic celery leaves

30

g

of Walnuts

Ground chilli pepper

Basil

Extra virgin olive oil

Water

1

clove

of Garlic (peeled)

100

ml

of Dry white wine

1

Unwaxed lemon

6

Sun-dried tomatoes in oil
Recommended pasta for this recipe
Armando's wheat
Chitarra
More
Alternatively, you can use
Preparation
Wash the celery leaves and also the tips of the stalks attached to the leaves. Place all of the ingredients in a blender and blend until the resulting mix is a dense cream. You can add grated cheese, but I prefer to avoid it because it's delicious as it is and because it's suitable for those intolerant to lactose or gluten.
Now the pesto is ready. You can store it in the fridge for a couple of weeks as long as you cover the contents completely with extra virgin olive oil in order to prevent mould from growing.
The centrepiece is ready. Now we can move on to the pasta…
Place the clams in a pan with two spoonfuls of oil, the clove of garlic, cover and place on the heat, shaking the pan every now and again. After a few minutes add half a glass of dry white wine and let it evaporate. Cook for a few minutes, until the clams have opened (clams that remain closed should not be eaten).
Remove the clams from their shells, leaving a few whole and then carefully filter the cooking liquid and set aside.
Meanwhile, bring a large pan of salted water to the boil and cook the pasta until al dente.
In the pan in which the clams were cooked, pour the filtered liquid and the pesto made from the celery leaves, mix and cook on a low heat.
Finely chop the sun-dried tomatoes and the skin of half a lemon.
Drain the pasta and add to the pan with the pesto and mix, adding spoonfuls of the pasta cooking water if necessary.
Quickly add the shelled clams, the sun-dried tomatoes and complete with the chopped lemon zest.
The Spaghetti alla chitarra with celery leaf pesto and clams is ready to be tasted!