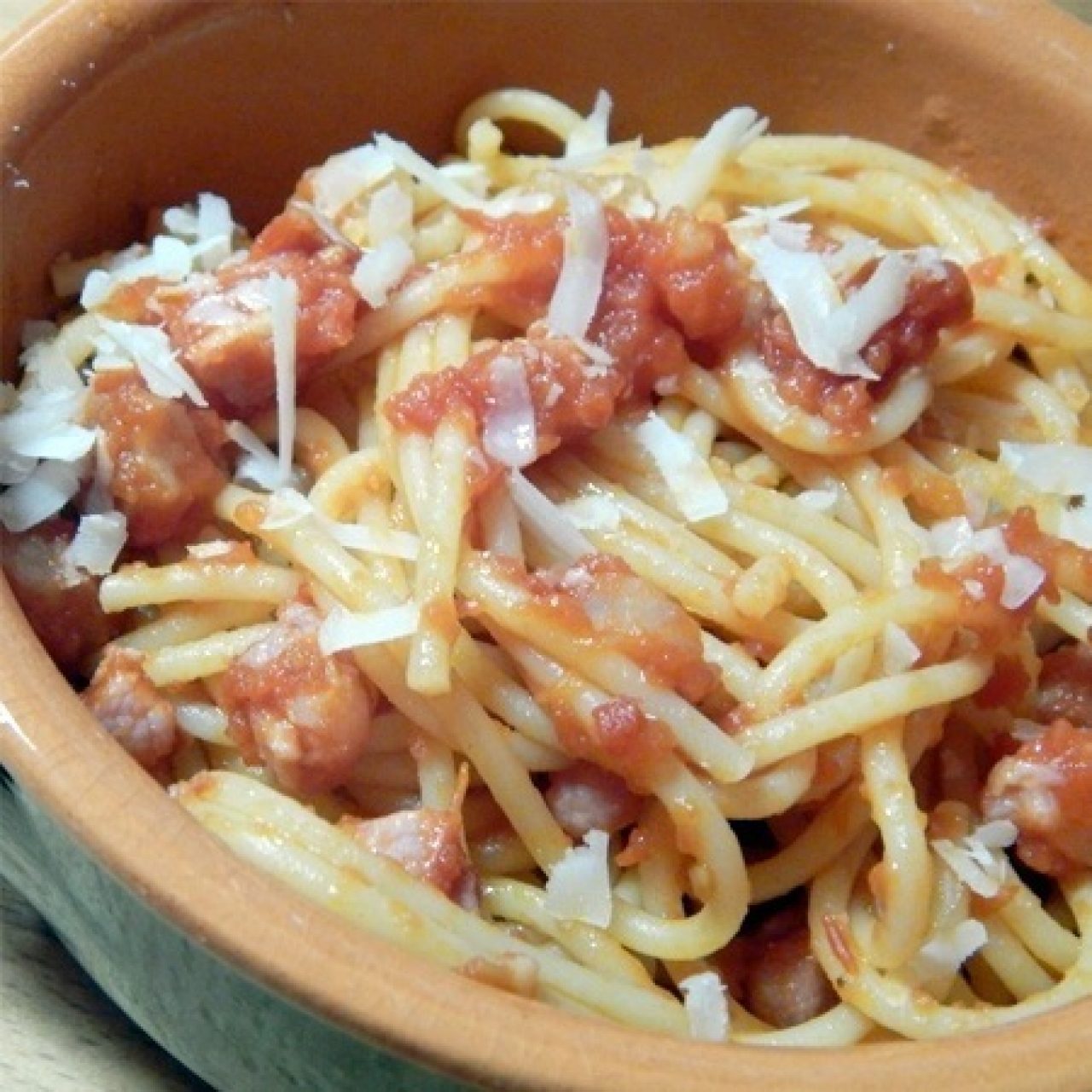 There is an ingredient that i love so much: pasta!
100

g

of Spaghetto

200

g

of tomato purée

1

slice

of pork cheek

1

onion

1

glass

of wine

Extra virgin olive oil to taste

Salt to taste

Grated Parmesan cheese to taste
Recommended pasta for this recipe

Armando's wheat
Spaghetto
More
Alternatively, you can use
Preparation
Put some water to boil for the pasta, which in this case is spaghetti. Dice or slice a onion and let it soften in a non-stick frying pan. Add the diced pork cheek and a little wine. Wait a little for the wine to evaporate, then stir in the tomato and a pinch of salt. When the spaghetti is al dente, strain it and toss in the sauce. Serve with grated Parmesan cheese.