Linguine with creamed fava beans, basil, salami and pistachio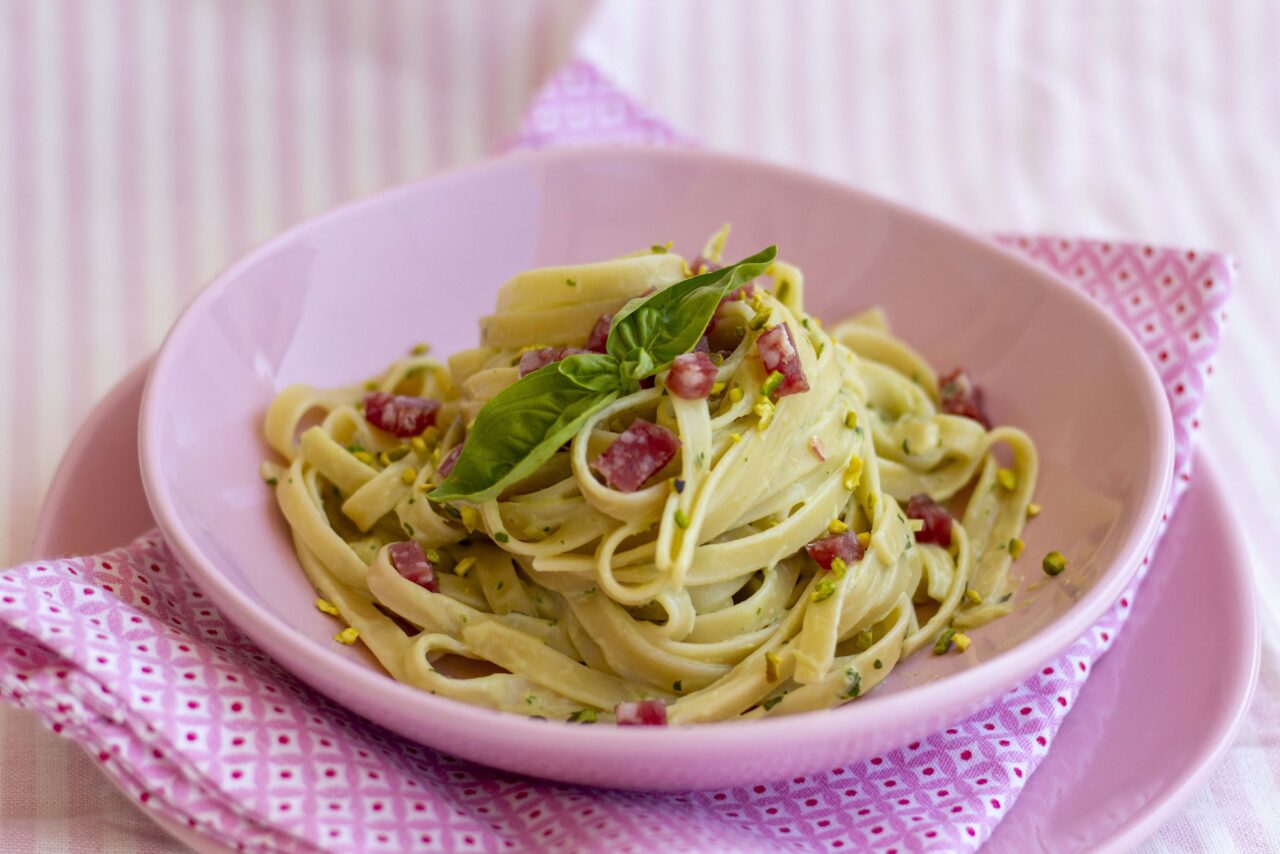 "Fava beans and salami" are the flavours of Italian springtime: picnics on the grass, bright, mild days, meadows in bloom, children playing.
This may just be an idealized image of how things used to be but let's enjoy a sumptuous plate of pasta using these two ingredients anyway. And we can do so without even having to leave the comfort of our own homes.
Recipe of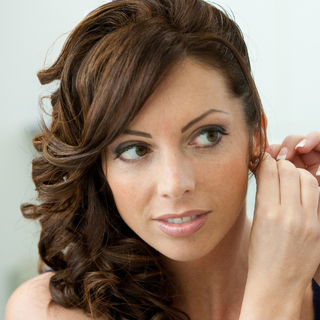 Chiara Rozza
360

g

of Pasta Armando Linguine

500

g

of Fresh, organic fava beans

100

g

of Salami cut into 5 mm thick slices

40

g

of Fresh, grated Pecorino cheese

50

g

of Coarse ground pistachio nuts

40

g

of Fresh cream (not whipped)

Extra virgin olive oil

Salt

Fresh basil

Pepper
Preparation
To prepare the linguine with creamed fava beans, basil and salami and pistachio, first of all you need to remove the beans from their pods and boil them in salted water for a few minutes. Let them cook down in cold water and then peel.
Blend the peeled fava beans together with the pecorino cheese, fresh cream and two spoons of extra virgin olive oil. Add salt and pepper.
Cook the pasta in abundant salted water, drain and then add the creamed fava beans and if necessary some of the cooking water from the pasta.
Add a handful of cubed salami to each plate and a sprinkle of ground pistachio and, if you like, another dusting of ground pecorino cheese